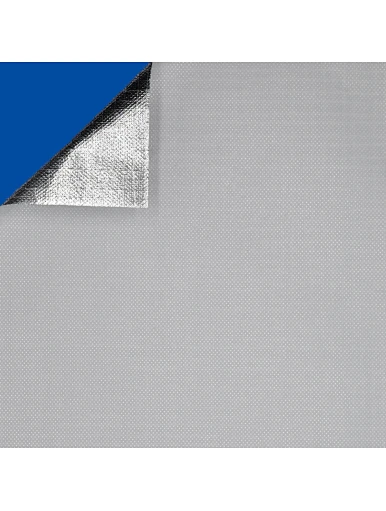 Foil with PP nonwoven
Aluminium foil or metalized foil with PP non woven is used as facings for insulation material. It will be an excellent vapor barrier for the roof.
1. Products List
| | | |
| --- | --- | --- |
| Product | Description | Application |
| FP-780 | Foil 7u / PE / White PP non-woven | Normally used for roofing insulation |
2. Typical Physical Properties
Foil-Kraft Facing / Foil-Scrim-Kraft Facing

Product

Basic Weight

(g/m2)

WVTR

ng/N.s

Tensile MD

(N/25mm)

Tensile XD

(N/25mm)

Bursting

Strength (N)

Fire Rating

FP-780

115

1.15

200

170

80

---
IMPORTANT NOTE:
1. The data above are typical values only, and should not be used for specifications purpose.
2. Tolerance: Weight and Thickness: ±10%; Width: ±3mm; Length: Log Roll: ±0.3m, Jumbo Roll ±0.5%.
3. The products should be stored at room temperature, kept away from wet and heat source.
4. The users should take test and do trial-application on the above products before coming into application so as to witness and ensure suitability for their special purpose and technique.
* Please kindly contact with sales staff confirm the specific specifications.