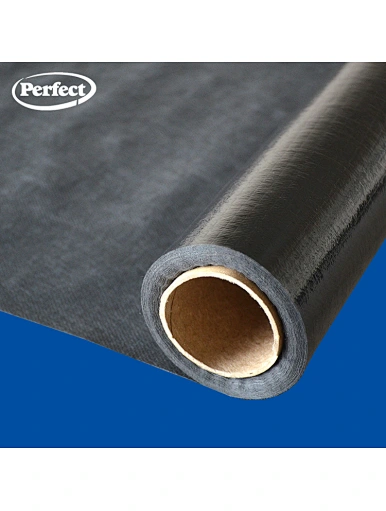 Perfect Underlayment Super
Perfect Underlayment Super
1,500,000square meter / Week
Synthetic roof underlayment can not only prevent the impact of bad weather on the roof, but also have a certain anti-slip performance to prevent the roof material Fall off. In short, all this is designed to protect the roof itself.
Description for Roof Underlayment
PERFECT roof underlay 
This is an excellent 100% synthetic roof underlayment designed to replace 15 lb/30 lb asphalt felt. The Perfect roof underlayments can be used in steep slope roofs, sloped roofs, and other environments to provide a long-lasting protective layer to prevent our roofs from being damaged by wind and rain, tiles blowing off, and bad weather conditions. And Perfect roof underlay is also designed for use in environments such as wooden decks, asphalt, synthetic tiles, residential metal, cedar shakes, etc. 
PERFECT roof underlayments
It can meet or exceed all required building codes ASTM D226 Types I & II,  ASTM D4869,   CAN/CSA A123.3,  CAN/CSA A220.1,  CLASS A FIRE ASTM E108, CCRR 1028, AC188, Florida Building Code# FL20853, Texas Department of Insurance, Miami-Dade NOA 16-1510.30, etc.
PERFECT Underlayment Super 
It is a relatively light roof liner product on the market. This roof liner is a three-layer construction and is recognized as an excellent liner. They do the same thing as traditional felt pads, but are better, retain moisture more effectively, and last longer. Install them under the shingles of the roof as a second line of defense for the house. If high winds come, the shingles can be damaged, at which point they act as a waterproof barrier to protect the roof. Synthetic liner has high tensile strength and can effectively prevent tearing.
Features 

for Roof Underlayment
Super is lighter - This kind of roof underlayments is at least 4 times lighter under different circumstances.

The installation speed of Advanced is fast-compared with traditional felt because this kind of roof underlayments' lightweight means that it can cover more roof area. For example, a roof uses 15 rolls of traditional felt, but only 3 rolls of Advanced are needed.

Super is safe-even if there is only a two-layer structure, the special anti-slip layer on the surface can still provide good friction.

Super is a moisture-proof-the non-slip layer on the surface also provides a moisture-proof function to a certain extent, preventing water vapor from penetrating into the house.

                
                                    UV resistant                     Slip resistance                Waterproof                      Easy install                  Stronger than            Extreme working
                                                                                                                                                                                                  asphalt felt                environment
Specifications
 

 

 

 

 

Series

 

 

 

 

 

Super

 

 

 

 

 

Roll Size(10 square)

 

 

 

 

 

 

 

 

 

 

42"x 286' / 48"x 250'

 

 

 

 

 

 

 

 

 

 

Roll Weight

 

 

 

 

 

32 lbs

 

 

 

 

 

 

 

 

 

 

Warranty

 

 

 

 

 

 

 

 

 

 

20 years

 

 

 

 

 

 

 

 

 

 

UV Exposure

 

 

 

 

 

 

 

 

 

 

3 months

 

 

 

 

 

 

 

 

 

 

100% Recycled

 

 

 

 

 

/

 

 

 

 

 

 

 

 

 

 

Breaking Strength

 

 

 

 

 

 

 

 

 

 

MD 120lb / XD 111lb

 

 

 

 

 

 

 

 

 

 

Tear Strength

 

 

 

 

 

 

 

 

 

 

MD 36lb / XD 33lb

 

 

 

 

 

 

 

 

 

 

Temperature Range

 

 

 

 

 

 

 

 

 

 

-40℉ to 240℉

 

 

 

 

 
Install for Roof Underlayment
Safety matters need attention when installing synthetic roof underlay

1) When installing the roof underlayments, you must wear non-slip shoes specially designed for roof traction and use protective ropes to prevent falling.

2) Pay attention to safety when standing on the surface of the roof underlayments, because the friction of the roof underlayments is different in different weather. Secondly, when walking on the surface of the roof underlayments, plastic nails must be used to firmly fix the roof underlayments on the roof plank.

3) All kinds of fixing tools used on the roof must be firmly fixed on the roof planks, such as jacks, various steel structure platforms, etc. When using jacks or steel platforms on very steep-sloped roofs, please keep enough safe space and working space.

4) Before the construction of the roof underlayments, please plan and arrange the location of the power cord reasonably, take certain precautions to prevent electric shock, etc.

5) When using a ladder to resist the roof underlayments on the roof, please pay attention to whether the ladder is firmly fixed on the ground to prevent the ladder from collapsing.

6) When encountering extreme weather, such as strong wind, heavy rain, heavy snow, hail, and tornado, please judge whether there are construction conditions as appropriate. Long-term high-temperature work may cause heatstroke. Please carry out construction in accordance with local regulations.

7) When the roof underlayments construction is completed daily, please check whether the roof construction tools are moved to a safe area. Clean up waste and debris after construction in time.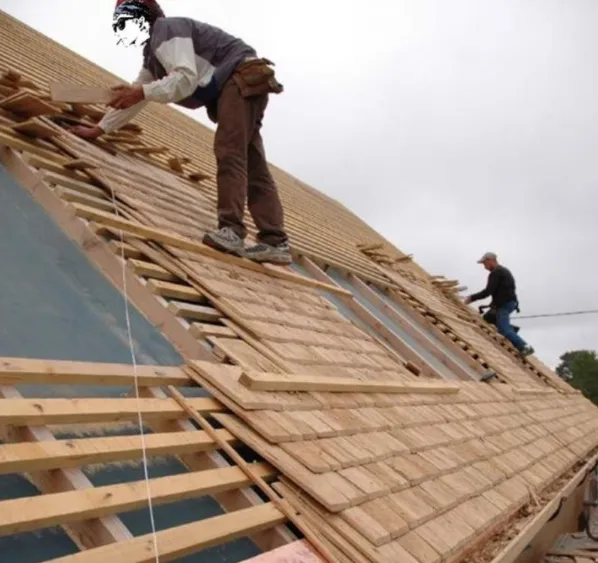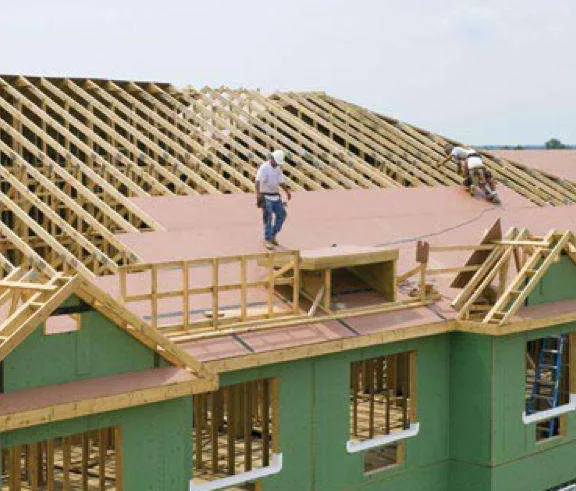 Service
We strictly implement the"After-sales Service Commitment Letter". We firmly believe that high-quality, systematic, comprehensive, and fast service is the foundation of business development. After years of continuous exploration and progress, we have formed a"customer-centric, quality-oriented enterprise""One life"service concept. With the goal of establishing a domestic first-class service enterprise with strict management and advanced technology, it has formulated a quality policy of"standardized management system, strict process control, guaranteed roof underlayments product quality, and achieved customer satisfaction", and adhered to the principle of"customer first". Build a good sales service system to provide customers with high-quality pre-sales, in-sales, and after-sales services!

1. Pre-sale service commitment
Provide professional roof underlayments consultation. Quickly answer your professional technical questions about the roof underlayments and provide detailed information about the roof underlayments.
Provide a reasonable quote for the roof underlayments.
Provide inspection reception. We will receive your inspection at any time and try our best to provide various convenient conditions for your inspection work.

2. Service Commitment in Sale
Consciously abide by the provisions of the Contract Law to ensure the smooth performance of the roof underlayments contract and technical agreement.
We will try our best to provide you with high-quality roof underlayments products on time and in quantity, and use the best transportation method to ensure that the roof underlayments you receive is intact.
Actively communicate with users, respect user arrangements, and provide users with thoughtful technical support.
Regardless of the size of the roof underlayments contract, all customers are fair in terms of roof underlayments prices and services.

3. After-sales service commitment
We will provide relevant roof underlayments technical training and technical materials in accordance with customer requirements.
The roof underlayments product has quality problems and life-long maintenance. If there is a contract, please follow the contract.
Factory Equipment for Roof Underlayment
Factory Equipment for Lamination
 
Lab Testing Machine for Roof Underlayment
Loading for Roof Underlayment
FAQ for Roof Underlayment
1) Is this product waterproof?
Yes, this roof underlayments is waterproof.

2) Can it be used as house wrap?
Yes, PERFECT roof underlayments can be used for house wrap well.

3) Is the item is self adhesive?
No, PERFECT roof underlayments is not self adhesive.

4) Can I use it as underlayment on a tile roofing?
No. PERFECT roof underlayments are not suitable for tile roofing.

5) Can it be installed over asphalt shingles with a metal roof on top?
Yes. Sure.