Project case--Jinan Heavy Industry Co., Ltd.
Project case--Jinan Heavy Industry Co., Ltd.
2020-09-07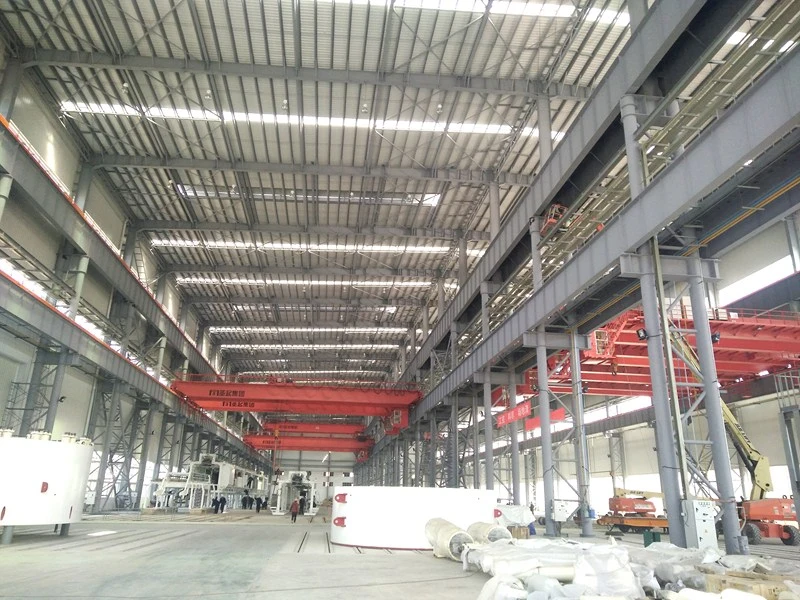 Project case--Jinan Heavy Industry Co., Ltd.
Jinan Heavy Industry Co., Ltd. has strong processing and manufacturing capabilities and ranks first in East China. The company has specialized production plants for machining, steel casting, forging, steel structure, riveting and heat treatment.
The company provided thermal insulation materials for its factory construction. Insulating materials are widely used in steel structure factories, storage tanks, container boilers and pipe surfaces in CSP stations, as well as in cold and hot pipes. They play a good role in heat preservation and insulation, and have strong high temperature resistance, good water repellency, low thermal conductivity and resistance. Highly corrosive, it can provide the highest level of protection for boilers, furnaces, distillation towers, valve bodies, pipelines and other equipment in petrochemical, power plants and other industrial production to resist heat and energy loss, and avoid fire, noise and other Harmful effects. Create considerable economic and social benefits.
Perfect Company expects to make more use of the application of thermal insulation materials in the field of industrial thermal insulation, further improve the energy efficiency of industrial production, and promote the sustainable development of society.